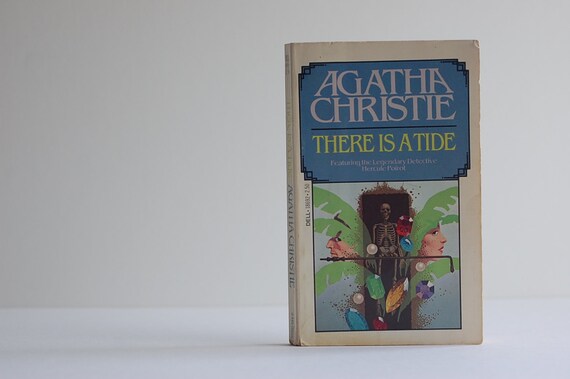 Although I don't think the word retro sounds appealing, that is how I define those books from the latest part of the 20th century that I am coming to appreciate more and more. What to do when the true vintage or the desired edition is out of reach? Sometimes the book I am after was first published early in the 20th century or in the 19th century, and the price of a nice edition, with original illustrator, leather bound, and the like, is out of my reach. Other times, the book is not that old, and there are ugly and contemporary new reprints I don't bother with, and what I call,
the retro
. Thus the title,
Retro to the Rescue.
Classics are likely to be reprinted every now and then, and it happens that the editions of the late sixties, seventies, or even some in the eighties, even in paperback format, (or should I say mainly in paperback format), have much more flair than the free Kindle version, or that a bland hardcover... definitely much more character than the new practical and shinny paperback. My other option when the price of the desired book is prohibited, is to hunt for the ex-library, hardcover if possible. I enjoy those books with a handwritten library cards, I ponder about the past life of the book while I look the names and dates on them, or wonder why nobody seemed to have checked the book out.
I am coming across some Library Companion, Dell Publishers, Penguin, Puffin books, Harper, Grosset and Dunlap, even Avon Publisher books that I call retro (perhaps it is the word to be used), in any instance, I am finding these books very picturesque and satisfying. Aren't the blues, reds and greens, and other colorful edges all around the book whimsical and fun? Even a Junior Deluxe copy of any children classic is better than the Kindle! Initially, I crusaded for the Kindle. Today, I admit I used them (I have two, ahem!), but they do not speak to me. Maybe I am a seventies child, and as such, this retro thing suits me.
As of lately, I have a book in mind that, in the real deal would be not too expensive, but for half of that, I could get it on a so called Ballantine edition, right from 1970, unbeatable cover design... we shall see what I do, I will let you know.
I have fun inventing mental categories to group my books such as, the Real Deal, Glorious Retro, Library Adoptions, While We Save, P is for printed, and I'll take KINDLE, please.
In this pile you see the Sayers mysteries that I had already showed you. I run out of time and did not photographed the covers themselves to show you that retro style that enamors, but as you can see, those colorful page edges are beautiful.
I finished
Whose Body?
, and I definitely will keep reading more of Dorothy Sayers mysteries. It was a fun book, witty, and profound too. Many topics are present around the investigation, such as class, intelligence, conscience, behavior, etiquette. I had also finished
The Mind of the Maker
, a classic and a book I will reread, and this time I will take notes. And I have finished
The Hidden Art of Homemaking
, liked it, but funny, less than I predicted. It was inspiring, but it was less intense than I was counting on, maybe because I read it after The Mind of the Maker, and that book left the bar very high.
I have started with
The Brothers Karamazov
, and I am brutally hypnotized by it. I had read The Gambler and Crime and Punishment, and I did not see me ready to read a Russian, or Dostoyevsky in particular, for I recalled both books, specially the first one, as depressing like no other. A type of book you can endure if you are in your twenties. But The Brothers Karamazov has a more Dickensian humor. That sounded quite erudite, I just mean it makes me feel as when I read Great Expectations but with an even more presence of the believer - atheist dilemma, hypocritical religion, family affairs, personality in the scope of nature and nurturing. It is like a life encyclopedia in narrative.
I am also about to finish
Flower Chronicles
. But I will promise you a full post on that fascinating book. Heather told me that C.S.Lewis used to say that his favorite book is the one he just finished. I feel like that this year, wonderful readings so far. Some remarkable, some unforgettable, all great.